Wedding Inflatable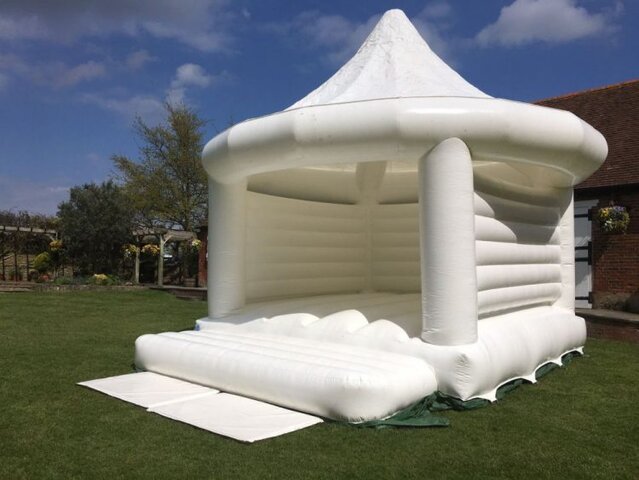 Description
This White Bounce House is perfect for getting married in and then letting the kids and adults jump afterward. Sorry this unit cannot and will not be setup on dirt or rock.
The White Bounce House is the perfect addition to any outdoor event or party. This inflatable bounce house is made from high-quality materials and is designed to be both durable and safe. It features a spacious jumping area that can accommodate multiple children at once.
The bright white color of this bounce house adds a touch of elegance to any event, making it a popular choice for weddings, corporate events, and other formal gatherings. It is also a great choice for backyard parties and family gatherings, providing hours of entertainment for kids of all ages.
Whether you're hosting a large outdoor event or just looking for a fun way to keep the kids entertained, the White Bounce House is a must-have addition to any party or gathering.