Tent High Peak 20×20 W/O Windows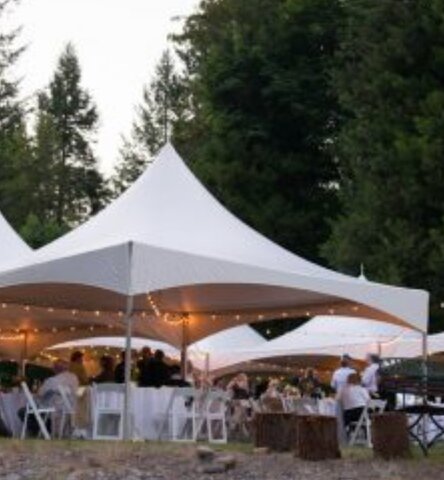 Description
Each 20X20 tent can be connected to make 1 large tent!Each one accomdates 45-50 people.
Looking for a reliable and sturdy tent for your outdoor event? Look no further than our High Peak 20×20 tent without windows! This spacious and versatile tent is perfect for weddings, parties, festivals, and more.
Constructed with high-quality materials, this tent is built to withstand even the toughest weather conditions. The durable frame is made of heavy-duty aluminum, while the top is crafted from waterproof and UV-resistant fabric. This means you can rest easy knowing your guests will stay dry and protected from the sun's harmful rays.
The absence of windows in this tent provides complete open view from inside and outside and easy entering and exiting, while enjoying the outside breeze whether iside or outside. Plus, the high peak design adds a touch of elegance and sophistication.