Blue/Purple Module House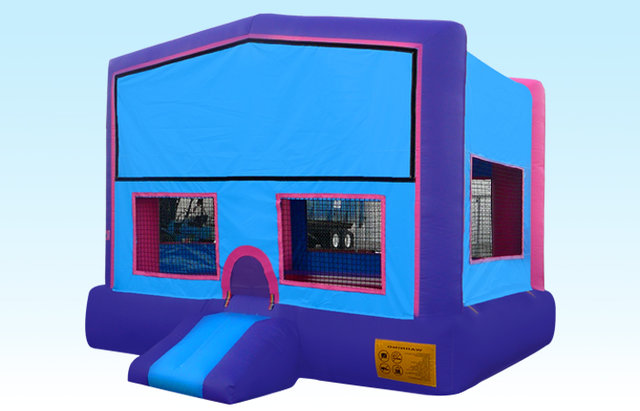 Description
Looking for a fun and exciting way to entertain your guests at your next event? Look no further than our Blue/Purple Module Bounce House! This 15x15 inflatable bounce house is the perfect addition to any party or event, providing hours of entertainment for kids and adults alike.
Choose from a variety of themes or opt for a classic, no-theme design. Our bounce house is constructed from high-quality, durable materials and features bright, vibrant colors that are sure to catch the eye. It's easy to set up and take down, making it the perfect choice for backyard birthday parties, school events, church gatherings, and more.
With its spacious interior and sturdy construction, our Blue/Purple Module Bounce House is the perfect way to keep your guests entertained and engaged. So why wait? Order yours today and get ready to bounce your way to a great time!