Double Restrooms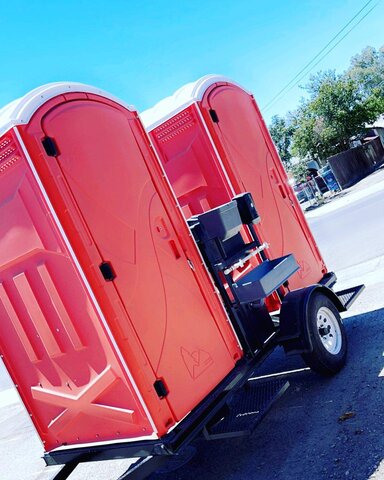 Description
Includes all Supplies!
Looking for a convenient and reliable solution for your outdoor event or construction site? Look no further than our Double Port-A-Potty Restrooms!
These spacious restrooms feature two separate stalls, equipped with a toilet, urinal, and sink. The durable construction and easy-to-clean surfaces make them perfect for any outdoor event, from weddings and festivals to construction sites and job sites.
Our Double Port-A-Potty Restrooms are also designed with user comfort in mind. They feature ventilation systems to keep the air fresh and comfortable, as well as ample lighting for added safety and convenience.
So why settle for less when you can have the best? Contact us today to learn more about our Double Port-A-Potty Restrooms and how they can make your next event or job site a success!